7 Fraternities To Join And Why
Sigma Nu was founded at the Virginia Military Institute in 1869. The fraternity has more than 230 chapters nationwide and 230,000 lifetime members.

Why Join?
Sigma Nu promotes and teaches good character in young men. It was started as a anti-hazing organization after it's founders witnessed hazing on the college. The fraternity's values are love, honor and truth. Their mission statement is as follows; to develop ethical leaders inspired by the principles of Love, Honor and Truth. To foster the personal growth of each man's mind, heart and character. To perpetuate lifelong friendships and commitment to the Fraternity.
Lambda Sigma Upsilon is a Latino fraternity founded in 1979 at Rutgers University. It was formed in protest of campus relations to Latinos and other ethic minorities. The fraternity acted as a support group to those young men. It has four goals for it's members; academic excellence, cultural awareness and diversity, brotherhood and being a role model to the community.
Why Join?
Lambda Sigma Upsilon is very devoted to public service. The fraternity's primary philanthropy is H.I.V / A.I.D.S. research. It holds and participates in cause walks, funds donations and informational programs for finding a vaccine for the disease. You do not have to be Latino to join Lambda Sigma Upsilon.
Tau Kappa Epsilon was founded in 1899 at Illinois Wesleyan University. It's an international organization with 246 active chapters in the United States and Canada.
Why Join?
TKE has the most undergraduate chapters of any fraternity. They were one of the first to abolish hazing in 1928. Since 2009 they have raised almost 2.5 million dollars for St. Jude Children's Research Hospital. They also never excluded anyone membership because of their race.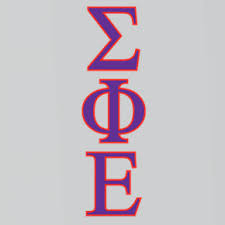 Sigma Phi Epsilon was founded on November 1, 1901, at Richmond College, now known as the University of Richmond. It has 225 chapters, 14,000 members and 325,000 alumni.
Why Join?
Sigma Phi Epsilon prides itself on it's "Balanced Man Program" that strives to give it's men structure and guidance on how to act outside of the classroom. It teaches communication, cooperation, leadership and public speaking so that every student can be successful. It's five philosophies are; equal rights and responsibilities, continuous development, accountability, incorporating good values into everyday life and mentoring.
Sigma Alpha Epsilon was founded at the University of Alabama on March 9, 1856 and has 13,500 undergraduate members.
Why Join?
Sigma Alpha Epsilon has more than 336,000 lifetime members, making it the largest fraternity in the country. For safety reasons the fraternity has eliminated the "pledging" process. It has a membership program called The True Gentlemen Experience to develop loyalty, honor and friendship skills for members in their professional and personal lives The Fraternity's mission is to advance the highest standards of friendship, scholarship, leadership and service for our members throughout life.
Sigma Chi was founded June 28, 1855 ay Miami University at Oxford Ohio. It was created by members who left Delta Kappa Epsilon. It has 242 undergraduate chapters with 15,700 collegiate members and over 300,000 lifetime members.
Why Join?
Sigma Chi is one of the most philanthropic fraternities, raising millions of dollars for good causes. It has raised more than 6.9 million for Children's Miracle Network Hospitals. A notable alumni, John M. Huntsman Sr. started The Huntsman Cancer Institute, dedicated to research the causes, treatments and preventative measures of cancer. Since 2005 it has been one of Sigma Chi's preferred charities, to date, the fraternity has raised more than $3 million for the cancer charity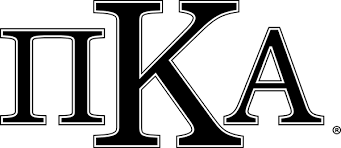 Pi Kappa Alpha was founded in 1868 at the University of Virginia by six graduate students. The fraternity has 16,000 undergraduate members across the United States at 225 chapters and colonies.
Why Join?
Pi Kappa Alpha has a great leadership training program called PIKE University. PIKE U. holds nine events each year with over 3500 attendees. The program is meant to arm it's students with new skills to develop strong leadership qualities at their chapters and personal lives.