THROWBACK: Top 10 Songs of the 2000's
2000 - The Real Slim Shady by Eminem.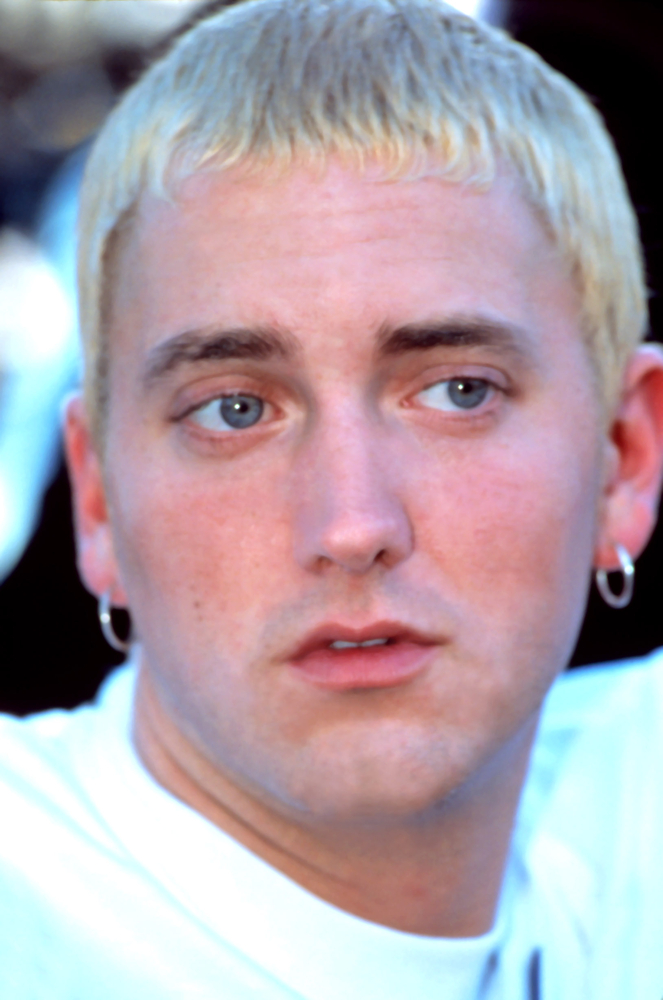 The Real Slim Shady is the eighth song on Eminem's third studio album The Marshall Mathers LP. Up until that time in his career, it was his best selling song reaching #1 in the U.K. and #4 in America. Eminem, Dr. Dre and two other musicians Tom Coster and Mike Elizondo wrote and recored it just hours before the album was due. The Real Slim Shady won many awards, including a Grammy for Best Rap Solo Performance and 2 MTV Video Music Awards for Best Video and Best Male Video.
Fat Lip is the lead single from Canadian Pop Punk band Sum 41's 2001 album All Killer No Filler. It was especially a popular song because the genre "Pop Punk" was blasted into mainstream success in the late 1990's with bands like Green Day and The Offspring. Fat Lip had a very unique sound for it's time because it melded so many genres of rock into one song. It had the upbeat power chords at fast tempos found in Pop Punk, the rap vocals of Hip Hop and Rap Rock and the heavy distorted guitars of Metal. It was the band's most popular song and is still played today on alternative rock stations.
2002 - Hot in Herre by Nelly
Hot in Herre is by actor/rapper Nelly off his second studio album Nellyville. The song reached #1 in the charts for the U.S.A. and Canada, while hitting #4 in the U.K. Hot in Herre won a Grammy for Best Male Rap Solo Performance and in 2008 was ranked #36 on VH1's 100 Greatest Songs of Hip Hop.
2003 - In da Club by 50 Cent
In 2002 Eminem discovered 50 Cent and flew him out to LA to meet Dr. Dre. Once in the studio, Dr. Dre played the beat for In da Club to 50 Cent and then history was made. Arguably the best party anthem was born. In da Club was the lead single for 50 Cent's first album he ever did Get Rich or Die Tryin', which was later turned in a film starring 50 Cent. It peaked at #1 for nine weeks on the Billboard Hot 100 and broke the record (at that time) for being the most listened to song in radio history inside a week.
Yeah! is the lead single from Usher's fourth studio album Confessions. After Usher turned in the completed album to his record company, they told him to make a couple more songs because they felt there wasn't a "lead" single yet. Working with Lil Jon and Ludacris they recorded Yeah! In the song they combined the music genres R&B and Crunk to form "Crunk&B". Yeah! topped the US Billboard Hot 100 chart for 12 weeks in a row as the longest running top single in 2004. It went platinum in many countries including the United States, Canada, Germany, Norway, Belgium and Australia. Confessions was nominated for a Grammy for Best Album of the Year and Yeah! won best Rap/Sung Collaboration.
2005 - Gold Digger by Kanye West
Gold Digger is the second lead single off Kanye's second album Late Registration. It features guest vocals by Jaime Foxx and samples Ray Charles' I got a woman. Jaime Foxx also played Ray Charles in the film Ray a year before. Gold Digger reached number one on the US Billboard Hot 100 and broke the record at the time for most digital downloads in a week selling 80,000. It also won a Grammy for Best Rap Solo Performance.
2006 - SexyBack by Justin Timberlake
SexyBack was recorded for Justin Timberlake's second album as the lead single. Justin worked with rapper/producer Timbaland and the prominent record producer Danja. It was Timberlake's first hit single to reach the top on Billboard Hot 100 for seven consecutive weeks and was number one in the U.K. also. SexyBack went three-times platinum in the United States and Canada. Timberlake won a Grammy for Best Dance Recording and a People's Choice Award for Favorite R&B Song. He also won Male Artist of the Year at the MTV Music Awards.
2007 - Umbrella by Rihanna
Umbrella is the lead single off Rhianna's third album Good Girl Gone Bad. It features Jay-Z, who also co-wrote the song. The song was originally intended for Britney Spears but she rejected it. Umbrella reached the top of the Billboard Hot 100 for seven weeks and remained on The U.K. Singles Chart for ten weeks, the longest of that decade. Rhianna and Jay-Z received a Grammy for Best Rap/Sung Collaboration.
2008 - Viva La Vida by Coldplay
Viva La Vida is the second single from the fourth studio album of the British band Coldplay. Viva la vida is Spanish for "long live life". The inspiration for the song comes from the band's admiration of the attitudes and philosophy of the 20th century Mexican artist Frida Kahlo. Viva La Vida went #1 on both the Billboard Hot 100 and the U.K. Singles Chart. It also won a Grammy for Song of the year. The song is about a once powerful king who has lost his kingdom.
2009 - Day 'n' Nite by Kid Cudi
Day 'n' Nite is the lead single from Kid Cudi's debut album called Man on the Moon: The End of Day. The song was co-produced by Cudi's collaborator and friend, music producer Dot Da Genius. Day 'n' Nite is also previously on Cudi's first mixtape A Kid Named Cudi. It peaked at #3 on the Billboard Hot 100.