Craziest Things Billionaires Have Bought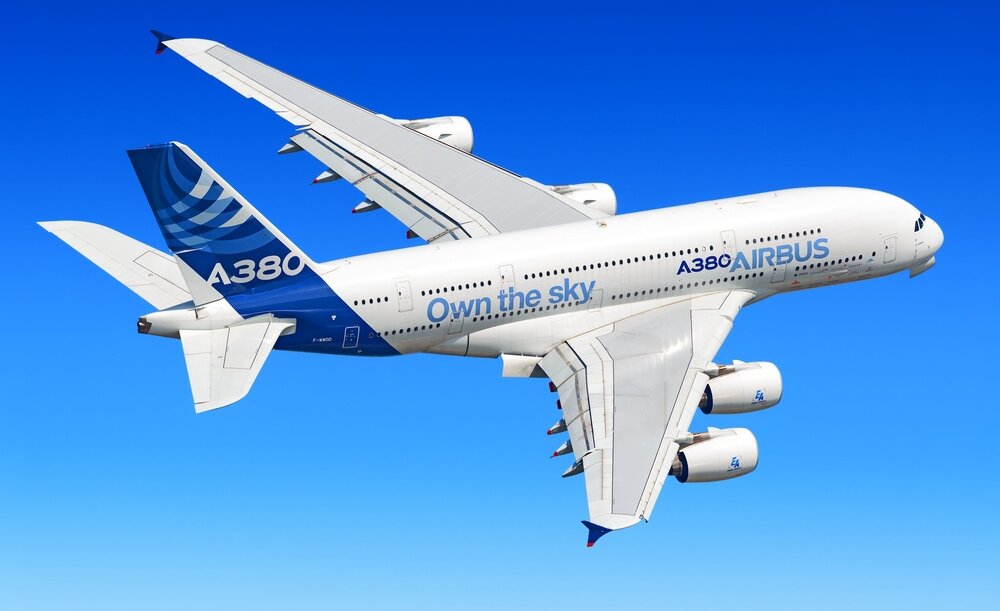 William Koch
Net Worth: 1.5 billion
Billy the Kid Photo ($2.3 million)
William Koch is an American businessman, sailor and art collector. He is one of the grandsons of Frederick R. Koch, who founded one of America's largest energy conglomerate companies known as Koch Industries. William is the president of Oxbow Group, which is an energy holding company (owns stocks in other companies) based in Miami, Florida. William Koch has always been an avid art and artifact collector. He especially is fond of anything related to America's Wild West era. That's why William Koch had no problem spending $2.3 million on a picture of an old western outlaw. The picture he bought is 130 years old and is the only authenticated photo of the notorious outlaw "Billy the Kid." You probably heard of Billy the Kid in your American history class or the countless films and tv shows he has been featured in. He is one of America's most famous Western legends. The picture is of Billy in front of a saloon in New Mexico. Billy paid a quarter to have it taken. The auction William bought it from was ecstatic because they thought the picture would only sell for 300-400 grand. William Koch collects a lot of other things too; paintings, rare wines, maritime memorabilia, even military vehicles. He owns a M42 Duster anti aircraft gun he keeps at his home in Colorado.
Steve Cohen
Net Worth: 13.6 billion
14 foot Tiger Shark ($8-12 million)
Steven Cohen is an investor and hedge fund manager who founded the companies Point72 Asset Management and S.A.C. Capital Advisors. Like most billionaires who can afford it, Cohen is an art collector. He owns extremely valuable works from some of the best artists of all time, like Manet, Monet, Pablo Picasso, Jackson Pollock and Andy Warhol. Steven Cohen likes to collect "trophy art" which is buying what is considered the artist's best work of art. This is why he bought the British artist Damien Hirst's The Physically Impossibility of Death in the Mind of Someone Living. Hirst created this art piece in 1991. It is a 14 foot Tiger Shark preserved in formaldehyde and placed in a display case. It was originally commissioned by British-Iraqi businessman, Charles Saatchi, who then sold it to Cohen for an undisclosed amount in 2004. From various sources that amount is in-between 8 and 12 million dollars. He probably could have paid someone a lot less to catch a Tiger Shark and get it stuffed, but I guess that's not considered "Art".
Bill Gates
Net Worth: 105.3 billion
Leonardo Da Vinci's Science Journal ($30 million)
Bill Gates is the founder of a little computer company called Microsoft. You probably have heard of it. It made him one of the richest people in the history of the world. And when you have that kind of money you don't really ever have to check the price tag on things. If you want it, just swipe your American Express card. Gates purchased what's known as the "Codex Leicester", which is a science journal belonging to Italian Renaissance genius, Leonardo Da Vinci in the 16th century. He wrote the 72 page notebook between 1506 and 1510. It contains notes, sketches and diagrams of his ideas. It's so valuable because Leonardo Da Vinci was one of History's most talented individuals. He provided great works in Art (Mona Lisa), Engineering, Science, Math, Literature, Anatomy, Geology and many more. Being a genius in his own right, it makes sense why Bill Gates would want to own Leonardo's notes. He paid 30 million dollars for it at an auction, making the manuscript the most expensive book ever sold. Gates loans the journal out to various museums around the world for the public to enjoy it as well.
Prince Hans Adams II
Net Worth: $3.5 billion
A Cabinet ($36 million)
Hans-Adam II is the current ruling Prince of the tiny European country, Liechtenstein. He owns the LGT Banking Group which is the largest family-owned banking and asset management group in the world. He is the richest Monarch in Europe with a net worth of 3.5 billion. And when you're the richest monarch in Europe you don't go to Ikea for your furniture. The Prince purchased a cabinet known as the "Badminton Cabinet" for $36 million. The Badminton Cabinet is an 18th century Florentine ebony piece adorned with the precious stones; agate, lapis lazuli and amethyst quartz. In 1990, the Badminton Cabinet was the most expensive piece of furniture in the world selling for $16.59 million. When the Prince bought it in 2004 he broke that record by more than double. He probably bought it to stick it to the Queen of England.
Larry Ellison
Net Worth: $66 billion
Hawaiian Island ($300 million)
For millionaires they can pretty much vacation at any exotic location in the world. But for billionaires they can just buy that exotic location, no questions asked. That's what Larry Ellison did, he bought the Hawaiian island of Lanai outright. Larry made his billions by founding the Oracle Corporation, which is a computer technology company. It's the third largest computer software company by revenue in the world. So, 300 measly million dollars isn't that much for Larry. The Island comes with 90,000 acres, a town with the population of 3,200 and not 1 but 2 Four Seasons Hotels. You can vacation like Larry and stay in one of his resorts but it'll cost you around 21,000 a night.
Clive Palmer
Net Worth 1.8 billion
Titantic II ($425 -$567 million)
Clive Palmer is an Australian businessman and politician. He owns multiple companies that mine and refine iron ore, nickel and coal. It's safe to say Clive is doing just fine in the money department. In 2016, his net worth was 600 million and now its 1.8 billion. A pet project Clive announced in 2013 is that he is going to build an exact duplicate of the Titanic and call it the Titanic 2. The Titanic wasn't just a movie with Leo and a notorious nude drawing scene, it was actually a really famous ship. It was an ocean liner whose engineers bragged about how it was impossible to sink, but on its first voyage it hit an iceberg and sunk. Clive said that the Titanic 2 would be built in China and will travel from England to New York in 2016, just like the first one. Hopefully he upgrades the radar system in it. But unfortunately, the project hasn't really made it past its proposal stage. Dates for its construction kept getting pushed back and the website hasn't been upgraded in 5 years. Maybe Clive should just get a model of the Titanic and put it in his living room.
Roman Abramovich
Net Worth: $12.2 billion
Super-yacht ($400 billion)
Roman Abramovich is a Russian-Israeli businessman, investor and politician. He owns the private investment company Millhouse LLC and also the sports team, Chelsea Football Club. From 2000-2008 he was the Governor of Chukotka, a far east region of Russia. During his term he donated 2.5 billion dollars of his own money to build up Chukotka's infrastructure. 2.5 billion dollars is a hefty donation, considering his whole net worth as of 2019 is 12.2 billion. But don't worry Roman Abramovich likes to spend money on himself too. Usually, private jets or yachts are billionaire's flagship toys, sometimes both. In Abramovich's case it's definitely his yacht, or in his case his super-yacht. Abramovich has always been a fan these luxury ships. He owned five before his latest one. It's called the Eclipse, it's 533 ft and cost him $400 million, making it the most expensive yacht in the world until 2013 when the super-yacht, Azzam came on the scene at $605 million. Abramovich's Eclipse has two swimming pools, a movie theater, two helicopter pads and a submarine that can dive up to 160 feet. The whole bridge of the ship is covered in armor for defense as well as Abramovich's master suite. Also, every window is bulletproof, just in case. You probably have a lot of enemies being a Russian billionaire.
Prince Alwaleed bin Talal
Net Worth: 18.7 billion
Superjumbo Jet ($500 million)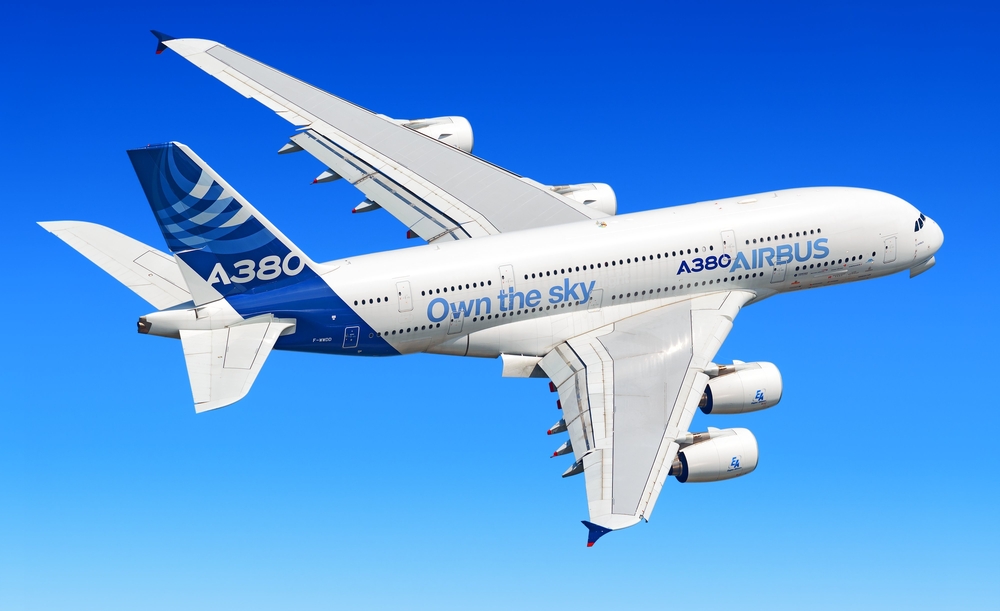 Prince Alwaleed bin Talal is a Saudi Arabian businessman, investor and member of the Saudi Royal family. He is the grandson of the first Saudi Arabian King and also the grandson of the first prime minister of Lebanon. He is the CEO and 95% owner of the business conglomerate, Kingdom Holding Company. Being a CEO for such a big company means that he has to travel on a moments notice. The Prince flies in luxury aboard his 220 million dollar Boeing 747-400, but there was only one problem. He couldn't bring his Rolls Royces or his horses along with him. So, the Prince commission the jet manufacturer, Airbus to make him one of their A380 models, which is the largest passenger airplane in the world. Its base price is 319 million but with all the upgrades the Prince wanted he paid around $500 million. He must really like those horses because it would probably be cheaper to buy houses in every country he travels to and keep horses and rolls royces at all of them.
Carlos Slim
Net Worth: 57.9 billion
Art Museum ($800 million)
Carlos Slim is a Mexican business magnate, engineer and investor. He is the richest person in Latin America and was the richest person in the world from 2010 to 2013. His business ventures include; health care, education, real estate, transportation, manufacturing, sports, media, energy and many more. His accounts make up 40% of the Mexican Stock Exchange. Like most billionaires, Carlos likes to buy priceless art. He owns about 65,000 pieces. To house all his art, he built a museum in Mexico City called the Museo Soumaya. It cost him $800 million and it's quite remarkable looking. It's a six-story, metallic, windowless modern-looking building. It houses 170,000 square feet of works from the best of the best artists of all time; Vincent Van Gogh, Monet, Pablo Picasso, Henri Matisse, El Greco, Salvador Dali and Leonardo Da Vinci.
The Sultan of Brunei
Net Worth: 20 billion
Car Collection ($5 billion)
Hassanal Bolkiah is the 29th and current Sultan (king) of Brunei. Brunei is a country on the north coast of the island of Borneo. He is also the Prime Minister of the country, making him one of only a handful of absolute monarchs left in the world. He is the second longest ruling monarch in the world with 52 years on the throne. Queen Elizabeth II is the first with 67 years. The Sultan of Brunei is one of the wealthiest people on the planet, having a net worth of $20 billion. Being born into a royal has its perks and with $20 billion you can literally do and buy whatever you want. While other wealthy people love collecting art the Sultan loves collecting cars. He collected 2,500 of the fastest, best, most luxurious and most rare cars he could find. He had 21 Lamborghinis, 452 Ferraris, and 604 Rolls Royces including a custom one he had built nicknamed "The Star of India" that cost him 14 million dollars. In total he spent 5 billion dollars on cars. He had so many of them that the majority of the cars would just collect dust in garages. His car buying addiction got so bad his family had to have an intervention with him to sell them off because it had cost the family too much money. Don't worry though, he still has a ton of cars, just not 2500.