Most Expensive Divorces in the World
10. Mel Gibson & Robyn Moore
2006
$425 million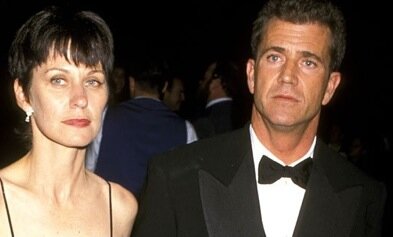 photo credit: The Wrap
Mel Gibson met Robyn Moore in the late 1970's. Mel was an unknown actor at that time but he had just finished filming his breakout movie role that made him a star, Mad Max. Robyn was a nurse at the time and they got married in 1980. Together they had 7 children, six boys and one girl. 26 years after they tied the knot, Mel and Robyn separated. The separation started the day after Mel was arrested in Malibu for drunk driving. While he was arrested he said some anti-Semitic things that got reported to the press so it caused a whole controversy and blacklisted him Hollywood for awhile. Mel has struggled with alcoholism for much of his life and Robyn couldn't take it anymore. Three years later in 2009 they were officially divorced. Robyn received a total of $425 million in the settlement. It was the most expensive Hollywood divorce ever.
9. Craig & Wendy McCaw
1997
$460 million
photo credit: Relation Blips
Craig McCaw founded McCaw Cellular, which is not apart of AT&T Mobility. He was a pioneer in the cell phone industry and is now worth 1.9 billlion dollars. In 1974, Craig married Wendy Petrak, who is the owner of the Santa Barbra News-Press.
They had met their sophomore year when they both attended Stanford University. A year after they graduated they were married. 23 years later in 1997, they divorced. Wendy was represented by Evan Schwab, who was once the law clerk to Justice William O. Douglas who sat on the supreme court and had the longest term in US history. Wendy was awarded 460 million dollars after it was all said and done.
8. Dmitry & Elena Rybolovlev
2014
$604 million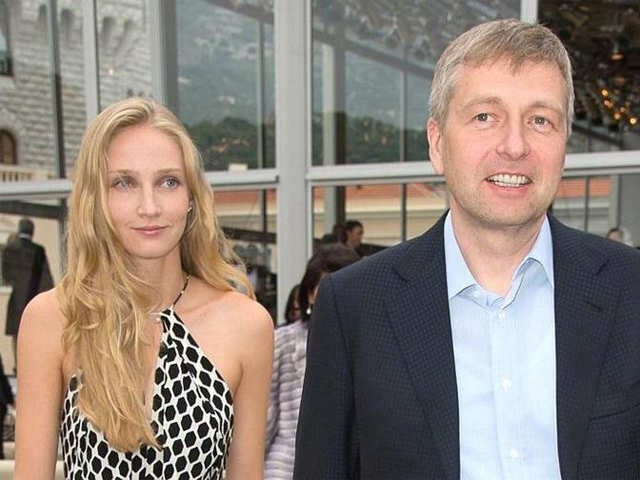 photo credit: The Economic Times
Dmitry Rybolovlev is a Russian businessman and investor. He's pretty good at what he does because he's worth $6.8 billion. In 1987, Dmitry married a woman named Elena and they had two daughters. On December 22, 2008, Elena filed for divorce against Dmitry citing it was because of his "serial infidelity." The divorce dragged out for 7 years. In 2014, Dmitry had Elena arrested for supposedly stealing a $28 million ring. She proved it was a gift from him though and the case was thrown out. A few months later, the court awarded 4.8 billion dollars to Elena. This would have been the most expensive divorce in the world at the time but Dmitry's lawyers were able to get an appeal. The court then reversed its decision and awarded Elena 564 million Swiss Francs.
7. Bernie Ecclestone & Slavica Radic
2009
$1.2 billion
photo credit: The Economic Times
Bernie Ecclestone is a British business magnate. He use to be the chief executive for Formula One Group which owns and operates all of Formula One racing. His total net worth is 3 billion dollars. Bernie has been married three times. His second wife was a Croatian super model named Slavica Radic. His first wife of 17 years left him when he got Slavica pregnant. Slavica and Bernie met when she was working at Formula One for a modeling gig. They were married for 23 years and had two daughters before getting divorced. It was finalized in 2008 and Slavica was granted 740 million English pounds which was equivalent to $812.5 million
6. Adnan & Soraya Khashoggi
1980
$874 million
photo credit: The Daily Beast
Adnan Khashoggi was a Saudi Arabian businessman most known for his lavish lifestyle. He use to own the biggest estate in Spain and would throw week long parties with the biggest celebrities of the day. At the height of his wealth in the 1980's he had around 4 billion dollars. But his spending habits got the better of him, it was rumored that he was down to only 8 million in the 90's. He married an English woman named Sandra Daly. She converted to Islam and changed her name to Soraya. The y owned 17 homes, 3 planes and 3 yachts. In 1974, the couple got a divorce. The settlement was $874 million to Soraya. Today that's worth over $2 billion.
5. Harold Hamm & Sue Ann Arnall
2012
$975 million
photo credit: newsmax.com
Harold Hamm is an American entrepreneur whose main business is in oil. Usually, if the words entrepreneur and oil are in the same sentence then that means the person is loaded. As of today, Hamm is worth 8.7 billion dollars. In April 1988, Hamm married his second wife Sue Ann, who is an economist and a lawyer. His first wife's name was Judith Ann, he sure likes those Anns. Harold and Sue Ann had two daughters. In 2012, Sue Ann filed for divorce against Harold. Harold let it be known to the public that they had been separated since 2005. In 2014, an Oklahoma judge ruled that Harold had to pay 995 million dollars. Harold tried to settle the divorce with a check of $974,790,317.77 (such a random number) but Sue Ann declined. She held out for the even $995 million. You go girl.
4. Steve & Elaine Wynn
2010
$1 billion
photo credit: The Daily Beast
Steve Wynn is worth 3.5 billion dollars. He made his money by real estate, his specialty is luxury hotels and casinos. He owns the Wynn in Las Vegas. Steve married his wife Elaine (who worked for his company) not once but twice. They first got married in 1963 then divorced in 1986. They got remarried in 1991 and divorced again in 2010. Their second divorce was the big one. After it was all over Elaine got $1 billion.
3. Rupert Murdoch & Anna Torv
1999
$1.7 billion
photo credit: Woman's Own
Rupert Murdoch was a businessman who founded News Corp. which was a giant multinational mass media corporation. He passed away in 2013 but his assets today are worth 18.4 billion dollars. In 1967 Rupert married his second wife Anna Torv, who was a journalist for one of his newspapers. They had three children together. In 1999 they got a divorce and she got $1.7 billion from him. 17 days later Rupert married his third wife. What a savage.
2. Alec & Jocelyn Wildenstein
1999
$3.8 billion
photo credit: journalistate
Alec Wildenstein was an American billionaire businessman, art dealer, and racehorse owner and breeder. He died in 2008 of prostate cancer. In 1978, he married the rich socialite Jocelyn Perisset, who is nick named "Cat Woman" because of all her plastic surgery. The couple were known for their extravagant spending habits. In 1999, they divorced and Alec had to give her $2.5 billion upfront and $100 million a year for the next 13 years. I guess she became accustomed to a certain lifestyle.
1 Jeff & MacKenzie Bezos
2019
$35 billion
photo credit: Variety
Jeff Bezos is a tech entrepreneur and investor who founded amazon.com. Today he is amazon's CEO and president while owning many other companies. In 1992, Bezos met and fell in love with the American novelist MacKenzie Tuttle. They were married one year later. 25 years later in January 2019, they announced on Twitter that they getting a divorce. They had been separated for a long time but the public didn't know. In April, the divorce was finalized with MacKenzie getting 25% of their stock in Amazon. Bezos kept the remaining 75% and full voting rights in the company. 25% of their stock in Amazon is valued at 35 billion dollars. Bummer, now Jeff Bezos sonly worth 108 billion dollars.