Most Lavish Celebrity Weddings
Justin Bieber & Hailey Baldwin
2019
$500,000 - $1.3 million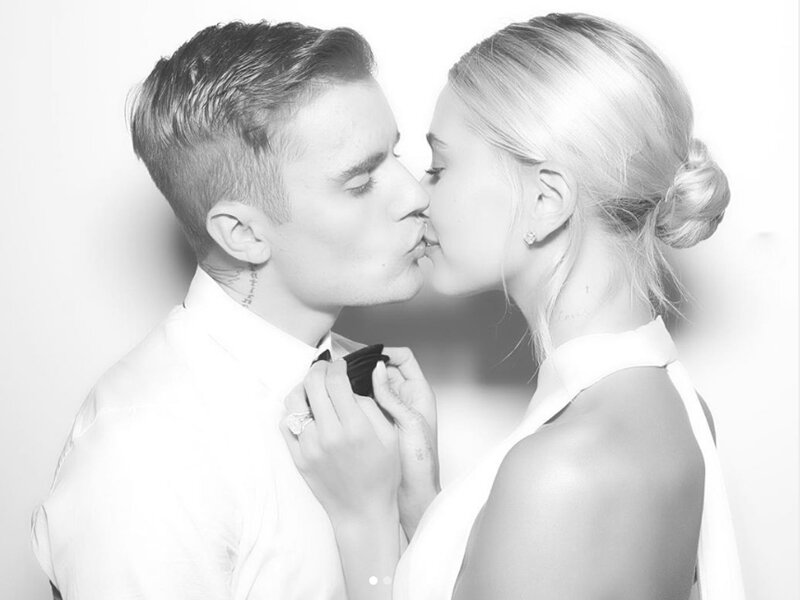 photo credit: GOD TV
So, technically this wasn't Justin and Hailey's first wedding since they tied the knot legally in a courthouse in Manhattan in September 2018. But they wanted to have a Christian wedding service as well with their friends and family, 154 of their friends and family to be exact. They specifically picked the wedding date to be around their 1 year anniversary, so it landed on September 30th which was on a Monday. The venue they celebrated their second nuptials at was the 20,000 acre ultra-luxury water-front resort, Montage Palmetto Bluff in South Carolina. During their stay, the Biebers reserved the biggest pool, the spa and the fanciest restaurant on the grounds from Sunday at noon through Tuesday. Other people who were planning on staying there at the same time were pretty livid when they received an email telling them their restrictions. The resort had to give out free upgrades or completely refund people's money back, but it all worked out in the end with the amount of cash the Biebers spent there. Other celebrities in attendance were Kendall Jenner, Kylie Jenner, fellow super model Joan Smalls and Justin's manager Scooter Braun. The final cost of the wedding is unknown. It's estimated to be in the $500,000 - $1.3 million range. They spent 300,000 grand on flowers alone. Their dinner bill was $95 dollars a head for 154 people. Their champagne bottles were studded with diamonds. Hailey wore two dresses throughout the night, as well as a bedazzled leather jacket. Also, the venue they booked doesn't come cheap, especially when it offers it's patrons saltwater fishing, paddle boarding, a spa, a bar, a marina and a natural preserve. The bride's engagement ring alone is worth $400,000. Justin was wearing a 50k watch and even a 25k grill at the reception. But with their combined net worth of $268 million, the Biebers will be just fine.
Kanye West & Kim Kardashian
2014
$2.8 million
photo credit: pintrest.com
Kim Kardashian first started dating Kanye West in April 2012. The public first heard about them possibly being an item when Kanye sang in one his songs; "And I'll admit, I fell in love with Kim 'round the same time she fell in love with him." By "him" Kanye was talking about Kim's second husband, former NBA player, Kris Humphries. After Humphries and Kim separated she started dating Kanye and not too long after that Kim was pregnant with their first child, North. A few months after North was born, Kanye proposed to Kim at San Francisco's AT&T baseball stadium at sunrise. The scoreboard read "Please Marry Me" and Kanye gave her a 15-carat diamond ring. So she said yes. The two married on May 24th 2014, in Florence, Italy at the famous Forte di Belvedere. But before their wedding ceremony in Italy, they stopped by in Paris, France for the pre-wedding party at Chateau of Versailles. The cost of the event was 2.8 million dollars with 200 guests. Each plate at the wedding was around 200-300 euros, which included wine. The Paris dinner was $409 a person, though it was a private event. The hotel bill for the wedding party was around $68,000. To rent out the historic landmark Forte di Belvedere was 400,000 grand alone. Also, John Legend performed at the reception so you can see why this wedding cost as much as it did. This doesn't include the fact that Kardashians were decked out in millions dollars of jewelry and custom design dresses from world renown fashion designers.
Chelsea Clinton & Marc Mezvinsky
2010
$3-5 million
photo credit: New York Post
Chelsea Clinton wasn't born Royalty but that's basically what she is (or was) when her Dad was the President of the United States and her Mom was a Senator then Secretary of State to the whole nation. In 2010, with the Clintons still in relevance and lots of money, dropping $3-5 million on their only child's wedding is probably not a big deal. Now granted, the majority of that bill was providing security for the family and their 400 guests.
In 2010, Chelsea Clinton married her long-time boyfriend, Marc Mezvinsky, who is an investment banker for Goldman Sachs. The ceremony was at the historic Astor Courts in New York, right on the Hudson River. It was actually for sale at the time but the owners opened it up to the Clintons for their big day. You don't say no to the Clintons. Their bill included a custom made wedding gown from Vera Wang, who actually went to the wedding too. An $11,000, 5 foot, gluten free cake. $600,000 went to huge air-conditioned tents to keep the guests cool, which included the actor Ted Danson and Oprah. And you know Oprah ain't going to no cheap wedding.
George Clooney & Amal Alamuddin
2014
$4.6 million
photo credit: Cosmopolitan.com
George Clooney is one of the most successful A-list actors of our day, so you know he's doing it big for his wedding. He married an Italian girl so they held the ceremony in her home country. First, they flew in all of their 100 guests from around the world, of course it was on private jets. If you're invited to George Clooney's wedding you're not flying coach. So, to accommodate all these guests, Clooney booked the entirety of the most expensive hotel in Europe's most expensive city, The Arman Hotel in Venice. Even that wasn't enough, so he booked some suites at the Belmond Hotel Cipriani, which is $1500 per night. Also, everyone got lavish gift bags with iPods, cell phones and digital cameras. Their wedding planner said that guest accommodations alone were over $1 million.
Security is a big deal at such a high profile wedding. Especially when the guest list includes people like Matt Damon and Sandra Bullock. Clooney had to drop half a million dollars to make sure everyone was safe. The main course for dinner was lobster, placing the price per head at $750. Lana Del Rey sang at the reception and her rate for private events is seven figures plus. The actual wedding ceremony was held at Venice City Hall, which cost the couple exactly $761.26. In the end, every single dollar adds up, so Clooney spent $4.6 million on his big day.
Justin Timberlake & Jessica Biel
2012
$6.5 million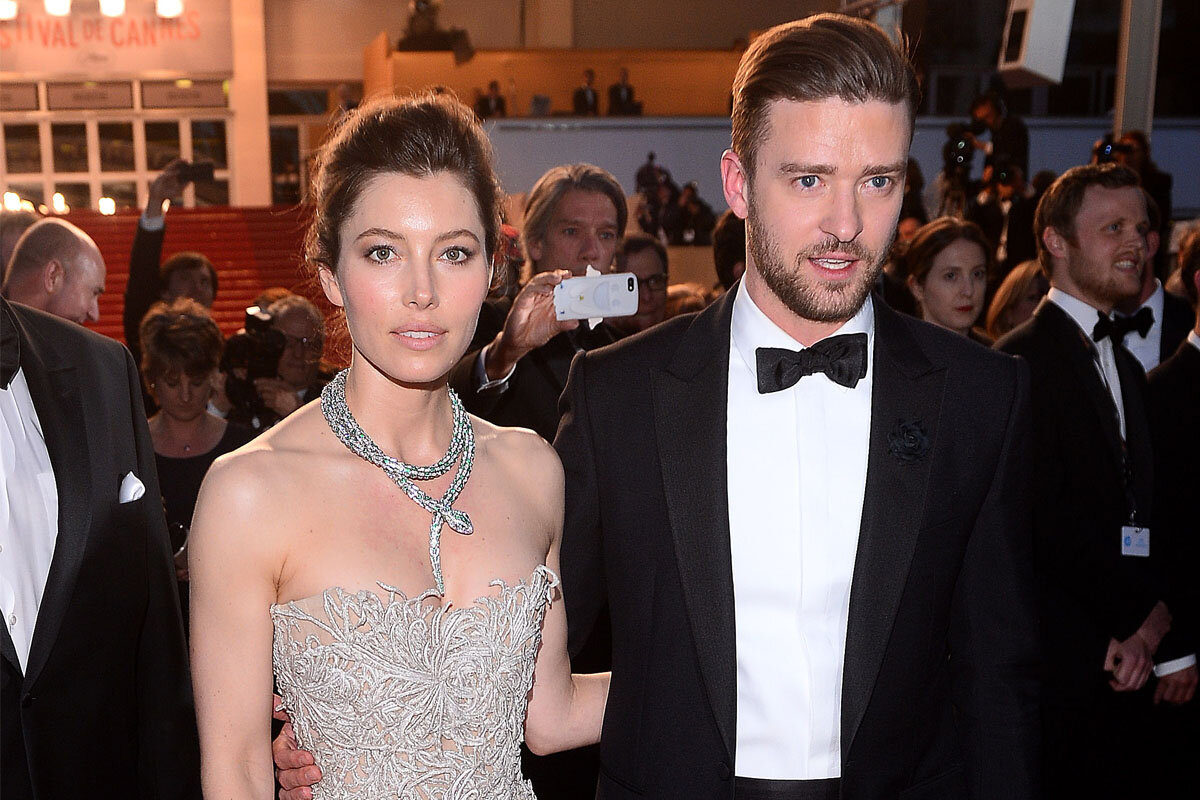 photo credit: In Touch Weekly
Justin Timberlake and Jessica Biel met at the 2007 Golden Globe Awards. Later that year in May, they announced that they were officially dating. 5 years later in 2012, on October 19th, they were married in Italy. Biel wore an unconventional pink dress designed by the famous Italian designer, Giambattista Valli. Valli in fact designed all of the Bridal party's gowns. Justin sported a Tom Ford Tuxedo, which he helped design. All of the groomsmen also wore Tom Ford Tuxedos, which are not cheap. The wedding venue was held at a luxury private estate called Borgo Egnazia Resort in Southern Italy. It had 63 rooms and 28 villas to accommodate the couple's 100 person guest list. Paparazzi were not permitted into the mini village so security was tight. As Jessica walked down the aisle, Justin sang to her a song he wrote just for the occasion. The whole bill amounted to $6.5 million.
Prince William & Kate Middleton
2011
$34 million
photo credit: Hello Magazine
Prince William is the oldest son of Prince Charles, so he is second in line to the throne of England. And when you are a Prince, no amount is too much for your wedding since it's basically a national holiday. When Prince William married the commoner Kate Middleton, who instantly became a celebrity, on April 29, 2011, the final bill of the event came out to a staggering $34 million. Now, that's an insane sum of money to spend in a day but 32 million dollars of that was spent on just security. Think about it, all of Europe's royalty, and very elite people around the world gather in one place, it's the host's responsibility to keep everybody safe. The other two million dollars went to expenses like; the bride's dress costing $434,000, the cake alone was $80,000 and feeding all those people is expensive. The venue was Westminster Abbey in London, so they didn't have to pay anything since the state owns it. Just one of the perks of being born royalty.
Prince Harry & Meghan Markle
2018
$45.8 million (estimated)
photo credit: PBS
Prince Harry is the younger son of Prince Charles and Princess Diana, and is sixth in line for the throne of England. He married American actress Meghan Markle on May 19, 2018. Like his older brother's wedding, the majority of the event was spent on security. 30 million pounds to be exact. Other expenses were things like stewards and barriers for crowd control, big screens for people to watch and waste disposal (totaling to the cost fo $1.4 million) They also had to purchase a state of the art PA system for people to hear which was around $300,000. Printing out passes alone was $4,000 and staff travel was $5,000. All the little things add up. But the big things add up too. Meghan's dress was a whooping 500k. When it was all said and done, Prince Harry spent $10 million mare than his older brother William's wedding. I guess we know who the favorite son is.
Prince Charles & Princess Diana
1981
$110 million (today)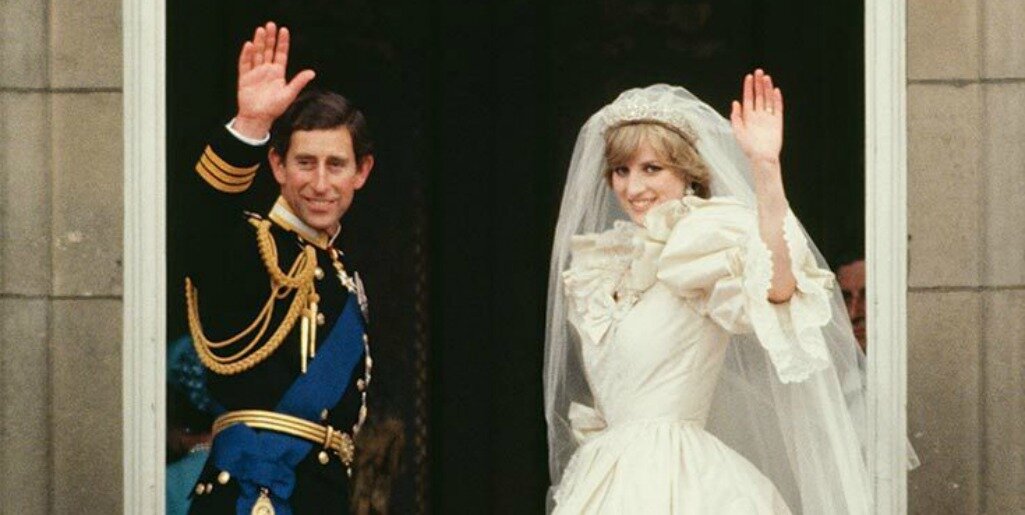 photo credit: popsugar.com
Prince Charles married Lady Diana Spencer on Wednesday 29, 1981. Prince Charles is the oldest son of Queen Elizabeth II and therefore the heir to the British throne, while Diana was a preschool teacher and a member of the British Aristocrat family called the Spencers. Princess Diana was immensely popular with the people of the UK because she was honest and down to earth. Their wedding was nicknamed the "wedding of the century." 750 million people around the world watched it on television. The state spent $48 million, which today is $110 million when adjusted for inflation. 3,500 guests crowded in the congregation of St. Paul's Cathedral. Usually, royal weddings are held at Westminster Abbey but they decided on St. Pauls because it was bigger. Princess Diana wore a puff ball meringue dress covered in 10,000 pearls, made out of ivory taffeta and antique lace. Following the ceremony, the couple and 120 guests went to Buckingham Palace for breakfast and cake. They had 27 different wedding cakes and a 5 foot main cake for the newly weds to cut. All the dessert took 14 weeks to prepare. They even made two main cakes in case there was an accident. Unfortunately, Prince Charles and Princess Diana divorced in 1996. Then one year later Princess Diana was killed in a tragic car accident. It was considered one of the top news stories of the century.