Top Colleges for Winter Sports
Do you love skiing or snowboarding? If you have a huge passion for it or just want to learn, there are many universities across America that are surrounded by world class ski resorts. If you would like to attend one to take advantage of the slopes nearby, or winter is your favorite season of the year, here is a list of the top colleges for winter sports.
*the colleges below are listed in no particular order
Montana State University
Located in Bozeman, Montana
If you are a student at MSU then you have two close top notch places to go have some fun in the snow. The town of Bozeman has always had a huge winter sports culture there and in the warmer months there are great places to go mountain biking or Kayaking. On days where 10+ inches of fresh powder have fallen on the mountain, certain professors will let skiers and snowboarders play hooky and they will look the other way, that's if you're a good student. So keep your grades up. Also, in 2020, MSU will host the NCAA Skiing Championships for the seventh time.
Top places to go:
30min drive to Bridger Bowl
53min drive to Big Sky
University of Colorado at Boulder
Located in Boulder, Colorado
So of course the University of Colorado at Boulder would make this list because you know, it's in freaking Colorado. Known for its great ski resorts, Colorado has some of the best slopes in the country and students at Boulder have easy access to many of them. Whether you want to make a quick trip to the local hill at Eldora, or you want to bus out a couple hours, where you have your pick of four of the greatest and most beautiful mountain ski resorts to choose from.
Top places to go:
30 min drive to Eldora
1hr 30min to Keystone
2hr drive to Breckenridge
2hr 8min to Vail
2hr 20 min to Beaver Creek
Sierra Nevada College
Located in Incline Village, Nevada
Sierra Nevada College is a tiny little Liberals Arts school with just over 1,000 students studying there. It is perfect if you love winter sports because you'll have the option of 14 different ski resorts within a 100 mile radius away from the school. You can even earn a degree in ski business and resort management while you're there, where you'll get to build and design your own ski resort.
Top places to go:
4min drive to Diamond Peak
18min drive to Mt. Rose
28min drive to North Star
40min drive to Squaw Valley
42min drive to Alpine Meadows
University of Vermont
Located in Burlington, Vermont
All around the University of Vermont there are several world class resorts within an hour drive. The college has a ski and snowboard club which organizes winter sports events, offers ski pass discounts, and facilitates trips to the slopes. If you are a cross county skier or want to try it, the famous 300 mile Catamount Trail is 25 miles from campus.
Top places to go:
31min drive to Bolton Valley
39min drive to Stowe
51min to Smuggler's Notch
56min to Sugarbush
1hr 22min drive to Jay Peak
Dartmouth College
Located in Hanover, New Hampshire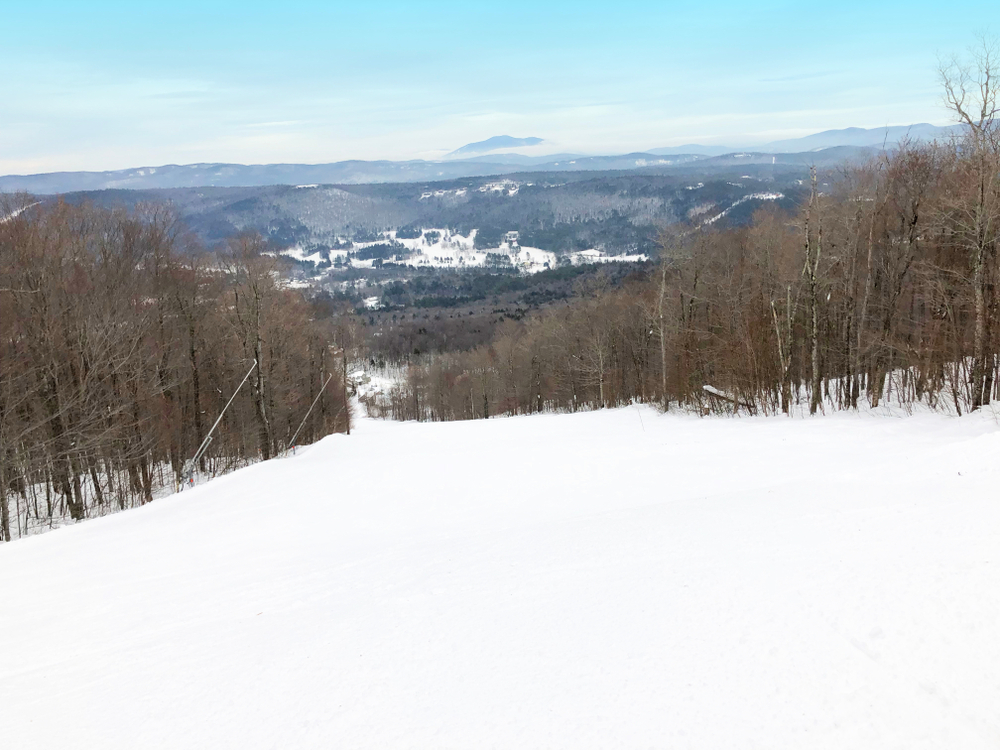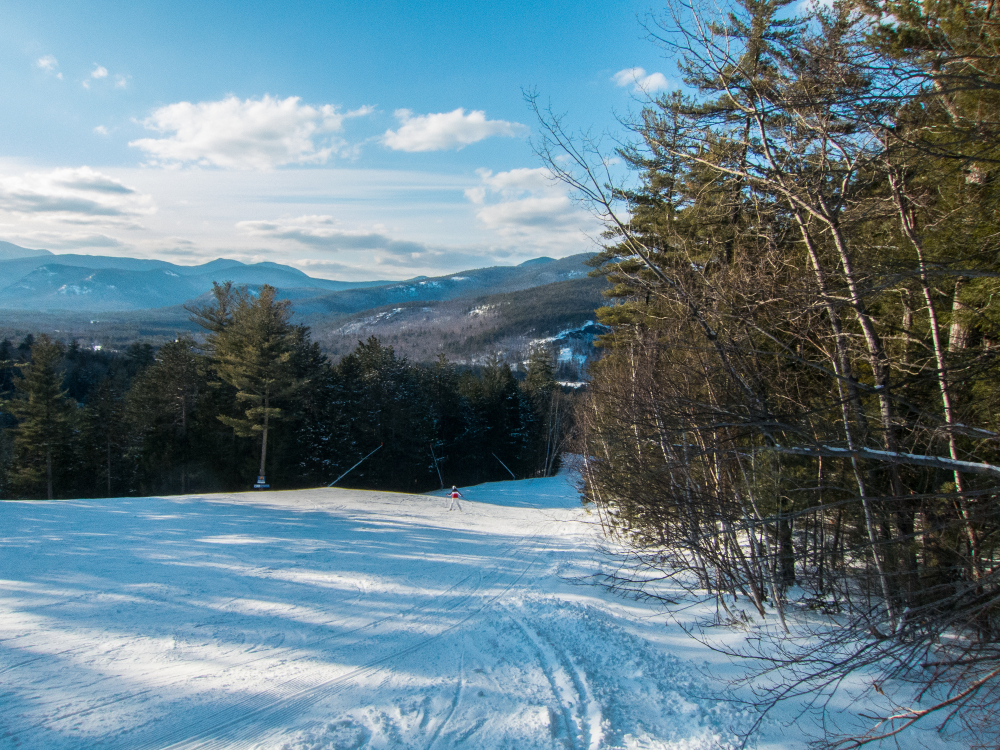 Well for starters Dartmouth owns it's own little 100 acre ski resort called Dartmouth Skiway that's open to all its students. You can venture out a little farther to beautiful ski towns and resorts within a 2hr drive from campus. You're going to have to be smart to attend this college, as it is an Ivy League school. The school has a thriving winter sports culture. Alumni include more than 100 All-American skiers and more than 30 national skiing champions. There have been 120-odd Winter Olympics competitors who have attended Dartmouth, most of whom trained on the Dartmouth Skiway.
Top places to go:
26min to Dartmouth Skiway
57min to Okemo
1hr drive to Killington
2hr drive to Attitash
University of Utah
Located in Salt Lake City, Utah
It's no doubt that Utah has some of the best Skiing in the nation. Breathtaking winter landscapes, ready to get shredded, surround the U's campus. Salt Lake City was the host city to the Winter Olympics in 2002 and hopefully again in 2030. Winter X Games gold medalists Grete Eliassen and Tom Wallisch are alumni of the University of Utah. Wherever you go to shred the slopes in Utah, you know it won't let you down.
Top places to go:
40min drive to Snowbird
43min drive to Solitude
43min drive to Park city
47min drive to Brighton
1hr drive to Alta