People Who Became Models From Social Media Posts
Sierra is an OG Instagram model, meaning she got to the success she has today all by posting pics on her feed. She created her insta account in May of 2015, started posting pics of herself in swimsuits and cute outfits because she had a passion for fashion since she was young, and the rest is history. Her modeling career has allowed her to take photos for Plumeria Lingerie, Boutinela, and similar clothing lines, and to work with Bryant Eslava, a renowned photographer. She was also approached by Elite Model Management, and her photos were featured alongside her interview for GQ magazine. Right now she has more than 4 million followers on her Instagram platform from all her hard work.
Nicky Libert was minding his own business one day at his job in Amsterdam where he worked as a construction worker, when a photographer tapped him on the shoulder and asked to take a picture of him. Being polite Nicky said yes and grinned for the camera. The photographer, Danika Magdelena, posted the picture on her Instagram explaining why she snapped a pic of him, "because he was beautiful" and ended the caption with #someonesignhim. Magdelena must have had a good eye because modeling agency Elite Amsterdam signed Nicky less than a week later. Could you imagine your life changing because a random person off the street takes your photo?
In 2015, as a 17 year old student at the time, Cindy Kimberly became famous when Justin Bieber posted her photo on his instagram feed and asked "Omg who is this?!!!" The internet instantly fell in love with her and the rest is history. Her Instagram now has over 5 million followers and she has worked with the biggest modeling agencies and been featured in top tier fashion magazines. She went from earning money as a babysitter to signing profitable modeling contracts within the blink of an eye.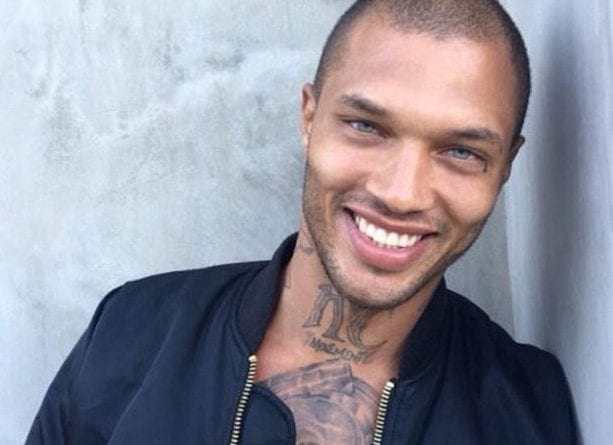 Jeremy Meeks is currently an American fashion model who was discovered by his mugshot being posted onto Facebook. Back in 2014, Meeks was a member of the "Crips" gang and was arrested in Stockton, California during a gang sweep called "Operation Ceasefire." Meeks was convicted and sent to jail. While he was locked up his mugshot went viral and he was dubbed "the hot felon." He signed a modeling contract with White Cross Management and began his new career after he was released in March 2016. He made his runway debut during New York Fashion Week in 2017, where the fashion magazine Vogue described him as the "buff bad boy." Since then Meeks was featured on the catwalk for Milan Fashion Week and has appeared in ad campaigns for companies like FashionNova Men and many more.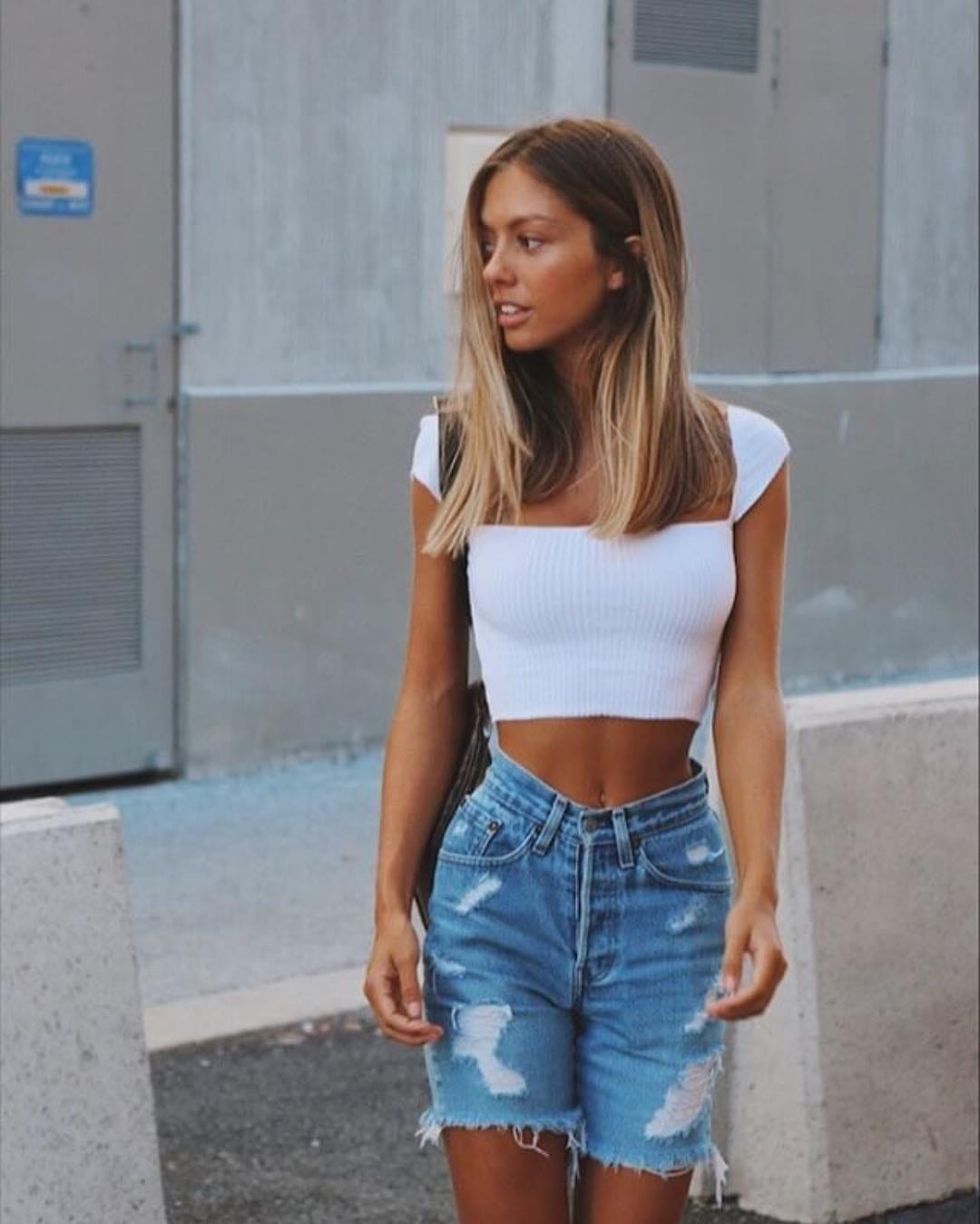 Mathilde Tantot is not only a successful profession model, she is also an entrepreneur, having started a swimsuit company, Khassani swimwear, along side her twin sister Pauline. She is another model who made a name for herself (with her twin sister) by posting pics on her social media. She has grown very popular, having more than 3 million followers on her instagram account.
Known as "Dr. Mike" online, Mike Varshavski has a Instagram account with more than 3 million followers. He started his IG account in early 2012 in his first year of medical school to prove to the world that med students can have lives outside of the classroom. Mike went viral when he was featured in Buzzfeed and then in People's magazine 2015 issue of The Sexiest Man Alive as "the sexiest doctor alive." Since then he has become an internet celebrity and a public figure. He still practices as a doctor and has refused modeling contracts, sticking to his day job with he loves. That doesn't stop him from some brand deal side hustles on his popular instagram page though.
Lindsey Lugrin did some limited modeling work while she was pursuing her college studies of getting a masters in Geology at Rutgers. That is no easy task, Lindsey is really pretty but don't let that fool you, she also has some brains on her too. Lindsey then won an Instagram contest put on by Marc Jacobs to be a featured model for their upcoming spring collection. From more than 100,000 submissions only 11 were chosen. In an interview with the New York Post Lindsey tells about her attitude when submitting for the contest "I said, 'What the hell' and I actually won." That's a pretty awesome story of how someone became a model for a top tier fashion company.
Arshad Khan was an 18 year old tea seller from Islamabad when a photographer snapped a picture of him and put it up on Instagram, changing his life forever. The picture went viral overnight and Arshad was now an internet sensation. But Arshad didn't even know anything was happening since he didn't own a phone, being 1 of 17 siblings from a poor family. He was very surprised when he was ambushed by Pakistani paparazzi taking pictures of him when he arrived at work again. He thought he had done something wrong and remained hidden for a few days, when the original photographer who got him the attention sought Arshad out and explained all that had happened. Since then Arshad has had modeling contracts, tv show appearances and been featured in many music videos. His dream is one day to become a movie star. It's truly "a rags to riches" tale.
Anok Yai was a 19 year old South Sudanese college student when one of her instagram pictures became viral. She was attending an event during the week of Harvard's homecoming when her photo was posted to the Instagram account theSUNK. The picture was shared tens of thousands of times. Yai was totally surprised by this, she explains while in an interview for The Boston Globe newspaper. "My phone just started vibrating rapidly for a long, long time. At first, I honestly thought someone made a meme of me or something." With all this new found attention, it quickly garnered her some career opportunities. Three different modeling agencies reached out to her.
As a recently retired Frenchmen, Philippe Dumas decided to post pictures of himself on Reddit and asked its users if he had a shot in the fashion industry as a model. His smart clothing, rugged style and big hipster beard impressed a lot of people and his pictures got viewed more than 360,000 times. People in the fashion industry must have peeped his images too because Philippe got an interview with Style Aria a month later. He has since had a lot of gigs as a male model. He has worked with companies like Getty Images, Joop Homme and has been in perfume, jewelry and alcohol ad campaigns alike. It's never too late to give up on your dream.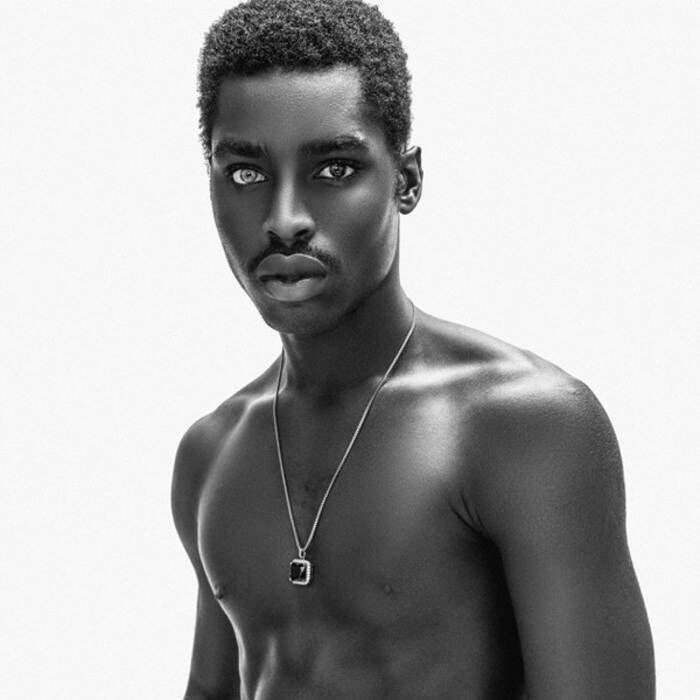 In 2016, 20 year old Mekhi Alante was arrested in Wake Country for possessing a stolen vehicle and eluding arrest. His mugshot was posted online, much like Jeremy Meeks, and he was dubbed "Prison Bae" by the internet. That's when Damiani O'Bryant of St. Claire Modeling saw Lucky's mugshot on Instagram and thought he would be perfect for the company. Lucky has a rare condition called heterochromia that makes his eyes different colors. One is brown while the other is blue and it's definitely the feature that got him noticed by everyone.