Most Expensive Shoes In The World
Stuart Weitzman Platinum Guild Stilettos
$1.09 M
Ultra luxury footwear company Stuart Weitzman makes some pretty incredible shoes. They are all over this most expensive shoe list, as they should be. These Platinum Guild Stilettos cost a cool $1.09 million dollars. They feature 464 pristine diamonds all over the body of the shoe. Its main feature is that the strap can be removed and can be worn as a necklace. They were first showcased at the 2002 Academy Awards worn by actress Laura Harring.
Stuart Weitzman Wizard of OZ Ruby Stilettos
$1.6 M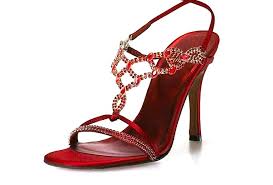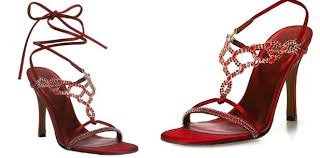 To pay homage to the most famous pair of slippers on earth, luxury footwear designer Stuart Weitzman created their own version of Dorothy's ruby reds from The Wizard of Oz. These heels will run you 1.6 million dollars. They were made using 643 pieces of 123 carat rubies that are set in platinum.
Tom Ford Custom by Jason Arasheben
$2 M
The Tom Ford shoes were custom designed by the well known jewelry designer Jason Arasheben. There are more than 14,000 full cut round white diamonds set onto white gold. Its total carat weight is 340 carats. It took the shoes one year to be completed with 2,000 man hours. Nick Cannon wore them when he hosted America's Got Talent in 2014.
Stuart Weitzman Tanzanite Heels
$2 M
Designed by Stuart Weitzman in collaboration with jeweler Eddie Le Vian, the Tanzanite Heels will set you back 2 million bucks if you can afford them. They are made with 185 carats of the precious gem Tanzanite along with 28 carats of diamonds.
Stuart Weitzman Cinderella Slippers
$2 M
Crafted with Italian leather, the inspiration for this pair of heels' design is the fairy tale character Cinderella. Created by luxury footwear maker Stuart Weitzman, the shoes have 565 diamonds set in a platinum brace that is twisted into a lace-like design. If you think that's impressive, the right shoe houses a 5 carat Amaretto diamond, which by itself is worth a million dollars. Thees slippers were worn at the Oscars in 2004 by country singer Alison Krauss. Her CD sales must have been doing pretty well at the time.
Stuart Weitzman Rita Hayworth Heels
$3 M
Designed by Stuart Weitzman luxury footwear, they took a pair of earrings from Hollywood legend Rita Hayworth and incorporated them into a pair of heels for Hayworth's daughter. They are valued at 3 million dollars because of Rita Hayworth's fame and legacy but they are not for sale. They are made with Sienna Satin and have various types of gemstones on them like diamonds, sapphires and rubies.
Harry Winston Ruby Slippers
$3 M
Known as the "King of Diamonds", Harry Winston, the famous jeweler and once owner of the Hope Diamond, replicated Dorothy's ruby slippers from the film The Wizard of Oz. The shoes were a tribute to the film's 50th anniversary in 1989. It took 2 months to make the slippers. They have a 3 million dollar price tag because they are absolutely covered with hundreds of real rubies and diamonds.
Debbie Wingham Heels
$15.1 M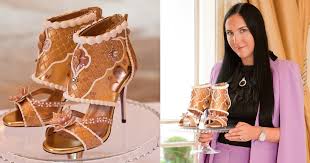 At just over 15 million bucks these heels are the second most expensive pair of shoes in the world. They are actually a gift from one family member to another for their 30th birthday. That family must be freaking loaded to nonchalantly give each other 15 million dollar shoes as birthday presents. The shoes come at such a high price because they were commissioned from world renown designer Debbie Wingham with the help and collaboration from another famous designer Chris Campbell. It took them more than 100 hours to make. Precious 3 carat pink diamonds and 1 carat blue diamonds cover the shoes.
Jada Dubai & Passion Jewellers Passion Diamond Shoes
$17 M
At 17 million dollars, these bad boys are the most expensive foot wear on earth, possibly the universe. These shoes are a collaboration of the luxury footwear designer Jada Dubai and Passion Jewellers. They are stilettos made of gold, leather and silk. They have 236 diamonds along the rim of the shoe with a 15 carat D-flawless diamond in the middle near the toes. They were first unveiled in the city of Dubai at the iconic luxury hotel Burj Al Arab.