Douchiest Bachelorette Contestants Ever
Justin Rego
Season 6
Occupation: wrestler
Justin "R-Rated" Rego, was a contestant on the sixth season of The Bachelorette back in 2010. He was competing to win Ali Fedotowski's heart. Little did she know that Justin already had a girlfriend back home in Toronto, Canada. Ali found this out because Justin's girlfriend actually called and told her this six weeks into filming the show. Justin's girlfriend told Ali that Justin only went on the show to further his wrestling career. This is definitely a slimly move, though Justin is probably not the first nor last contestant to have selfish motives when coming on the show. The worst part of all this situation is when Ali confronts Justin he can't even man up and talk to her. He tucks tail and runs, well hobbles, out of there.
DeMario Jackson
Season 13
Occupation: Executive Recruiter
Another dude on the Bachelorette to be caught having a girlfriend at home was DeMario Jackson in season 13. In just the second week of the show a woman named Lexi showed up on set and told the bachelorette Rachel that she was DeMario's girlfriend he "ghosted" to be on the show. Rachel and Lexi then confronted DeMario together. Watching DeMario trying to explain himself out of the situation is hilarious. He obviously got caught with a side piece.
Cam Ayala
Season 15
Occupation: Software Sales
Cam Ayala was famous for rapping his way onto season 15 of the Bachelorette. He even got a rose for it.
Cam decided to keep his rapping thing going, even though it was super cringey but he isn't the type of guy to be self aware enough to know he's acting a bit stupid. In fact his motto is "A-B-C" which he says stands for "Always be Cam." This includes his cheesy raps, interrupting other people's dates, and just being weird and shady. Unfortunately, in the end it doesn't work for him because Hannah sent him home. At least, it gave us viewers some pretty funny moments to witness.
Ian Thomson
Season 11
Occupation: Executive Recruiter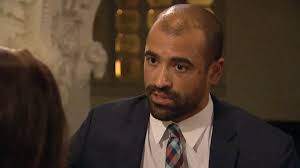 On season 11 of the Bachelorette, Ian Thomson was not feeling a connection with Kaitlyn Bristowe. In five weeks Ian wasn't able to make anything happen with her and he got tired of all the "fart jokes" made by the guys in the house. Ian confronted Kaitlyn and told her that "she's shallow" and "she just wants to make out with a bunch of guys on TV." Needless to say, he left after that conversation was over. Kaitlyn got pretty offended by the whole thing. As Ian was leaving he went on and on about himself being "too deep" and "too intellectual" for everyone there. He thought he should be the next bachelor. He ended it with saying to himself in the car as he drove away "Oh man, I need to have sex." That explains a lot.
Chad Johnson
Season 12
Occupation: Luxury Real Estate Agent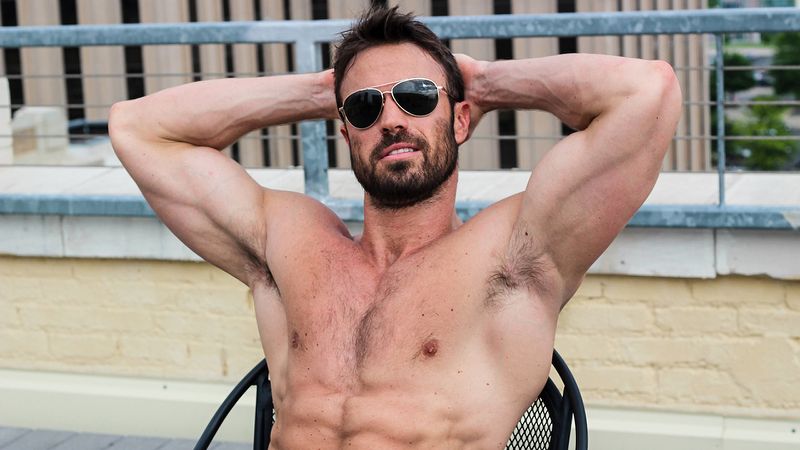 No one in the world deserves the title "chad" more than Chad Johnson. Chad was on season 12 of The Bachelorette trying to win, or in his case not trying to win JoJo Fletcher's heart. Chad basically sat around the whole time and made fun of the other guys, talking crap behind their backs to the cameras. He also didn't appear to ever even be interested in JoJo. It seemed the only thing he enjoyed on the show was the free hors d'oeuvres during the dates. He lasted until week 4 when he got sent home by JoJo because she found out he threatened to beat up another guy after the show ended. Chad just shrugged then left, completely unfazed with what just happened. You know, what you would expect a 'chad' would do in that situation.
Jordan Kimball
Season 14
Occupation: Male Model
Jordan Kimball is a male model, and he'll remind you of that fact every chance he can get. Jordan competed on the 14th season of the Bachelorette in 2018 with Becca Kufrin. Jordan stood out from the rest of the guys by only wearing underwear a few times in the house. None of the guys ever liked Jordan. He was on his own from the beginning but he probably likes that better. At first Becca seemed amused by Jordan's humor and antics but eventually she knew they had zero connection because Jordan can ONLY talk about himself. Becca sent his ass home the 5th week.
Bentley Williams
Season 7
Occupation: Businessman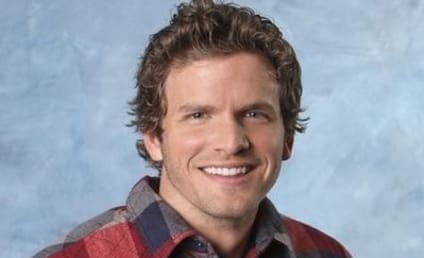 Bentley Williams was on the 7th season of The Bachelorette competing to impress Ashley Hebert. He did an excellent job too, except he was a total sociopath about the whole thing. From the very beginning of the show he openly stated to the cameras that he wasn't attracted to Ashley at all. He thought there was going to be a different bachelorette on the show. Instead of just leaving, he decided to manipulate Ashley's feelings. She fell in love with him while the whole time he felt nothing for her. So much so, he didn't want to be on the show anymore and made up the excuse he needed to go home because he missed his daughter. Which was a total lie, he just didn't like her. For some reason he even came back on the show and "to talk" to Ashley about their relationship. Nothing came of it.
Luke Parker
Season 15
Occupation: Import/Export Manager
Luke Parker, otherwise known as Luke P. on the show, provided Bachelor Nation with a ton of juicy drama to say the least. At first, it seemed Luke P. was winning Hannah's heart. He received the first rose and was clearly closer to her at the end of the second week than anyone else. But things started to take a turn for the worse when Luke started to get a little possessive of Hannah. Hannah even had to tell him to back off a little bit because he kept on interrupting her dates with the other guys. The guys in the house really didn't like Luke because he would show his true side to them and then act completely differently with Hannah. Luke P. just thought they were jealous of his game. After Luke was caught lying about assaulting another contestant Hannah sent him home but he simply came back. Luke lasted all the way to the fantasy suites weekend when he got possessive with Hannah again. He told her if she had sex with anyone else he would walk away. Hannah sent his ass home again, this time for good, well not quite…