Pets Who Are Millionaires
German Shepard dog
Inherited $65 million
When German Countess Karlotta Liebenstein died in 1992, she left $65 million to her German Shepard dog Gunther III. I guess she didn't get along with her family that well. Gunther III had a good team of humans to handle his money because they invested the 65 million bones and turned it into much more.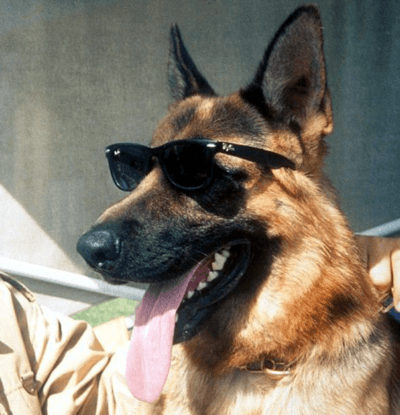 German Shepard dog
Inherited $100 million
After Gunther III passed away, his legacy was given to his son Gunther IV. Gunther IV invested his fortune heavily in real estate around the world. He even purchased a mansion from Madonna for $7.5 million. Gunther IV has become quite a successful real estate investor with an estimated value of around $350 million, making him right now the richest dog in the world.
Taylor Swift's cat
Inherits $97 million
The four-year old Scottish fold cat named Olivia Benson is the richest cat in the world. Her owner is mega-celebrity pop singer Taylor Swift who will leave her quite a fortune. Olivia has worked for some of her money though, she has been in ads for Diet Coke and Kids Shoes.
Inherits $30 million
Oprah has five dogs: 2 golden retrievers, 2 springer spaniels and 1 cocker spaniel. That's a lot to clean up after. If Oprah dies before them then the dogs are instructed to receive $30 million from her estate. With already being Oprah's dogs I'm sure they live a life of total luxury. Oprah's net value is estimated at $2.9 billion, plus she makes 300 million a year. Once you put it like that, $30 million is just a drop in the bucket.
Cat
Inherited $13 million
Maria Assunta was the widow of a very successful Italian property tycoon. She did not have any children, so before she passed away in 2011 Maria instructed her longtime nurse to take care of her cat named Tomasso. Maria left all her money, which was around $13 million dollars to Tomasso. So, I guess the nurse never had to worry about paying bills. Reportedly, the nurse didn't even know that the lady was so rich. The nurse took the cat and moved to an undisclosed area to avoid scammers and con artists.
Cat
Inherited $12.5 million
In 1988, a black cat named Blackie was given $12.5 million from his owner Ben Rea. Ben Rea was a successful antiques dealer and he allegedly left none of his fortune to his human family. Ouch. Blackie received a good chunk of Rea's estate and Rea also gave hefty donations to various cat-related charities instructing them to look after Blackie.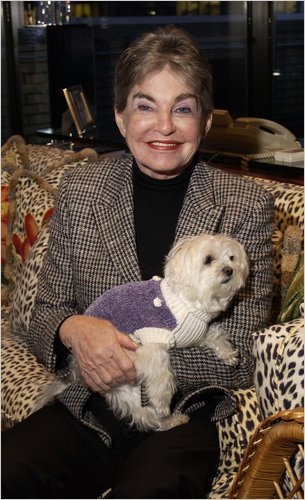 Maltese dog
Inherited $12 million (reduced to $2 million)
Notorious businesswoman, Leona Helmsley who's nick name was "Queen of Mean", was known for her flamboyant personality. When she passed away in 2007, her will instructed that $12 million be set aside for her Maltese dog named Trouble. That's an insane amount of money but Leona's whole net worth was $8 billion. But in 2008, a New York judge ruled that $12 million was too much for a dog and reduced the inheritance to $2 million. I think Miss Helmsley would have been pissed. Trouble then moved down to Florida to retire and live out its days. Part of the 2 million dollars spent was $100,000 a year for full time security, so no one would hurt Trouble.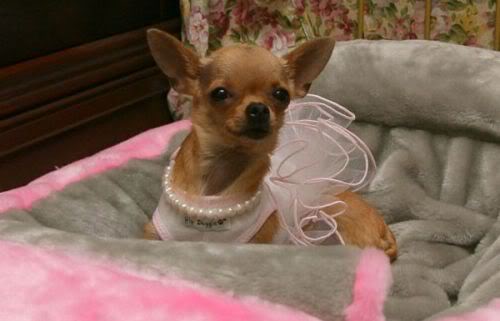 A chihuahua and two more dogs
Inherited $3 million, plus a mansion worth $8.3 million
Socialite and heiress, Gail Posner, was famous for spoiling her dogs, especially her chihuahua named Conchita. Gail would spend tens of thousands of dollars on her pets. She would buy them lavish gifts, manicures, and expensive lunches at the Shore Club in South Beach, Miami. After Gail died in 2010, her dogs got $3 million plus full ownership of her mansion valued at $8.3 million. Gail's only living son, Carl, promptly sued her estate. He claimed his mother's aides and housekeepers manipulated her into giving the money to her dogs so they could get at it instead. It turns out that many of the mansion's employees also got large sums of money and were invited to live at the house rent free, provided that they looked after the dogs. It's unclear what happened to the lawsuit.
Michael Jackson's chimpanzee
Inherited $2 million
Bubbles was once the pet chimpanzee to superstar Michael Jackson. Bubbles was famous for traveling with Jackson while on the Bad tour. Bubbles would sleep in a crib in Michael Jackson's room at Neverland Ranch when he was young and even knew how to use the toilet. But when Bubbles matured into an adult chimp, the Jackson family was worried he would hurt Jackson's young son. Bubbles went to live with a California trainer for a time and now he lives at the Center for Great Apes in Florida. After Michael Jackson's death, Bubble's received $2 million.