Top 7 Frat Houses
7) Phi Kappa Psi, Ohio State
Located in Columbus Ohio, phi Kappa Psi isn't the biggest chapter house but it's certainly the coolest looking. They modeled the house to look like the Governor's mansion of South Carolina. It houses 50 guys.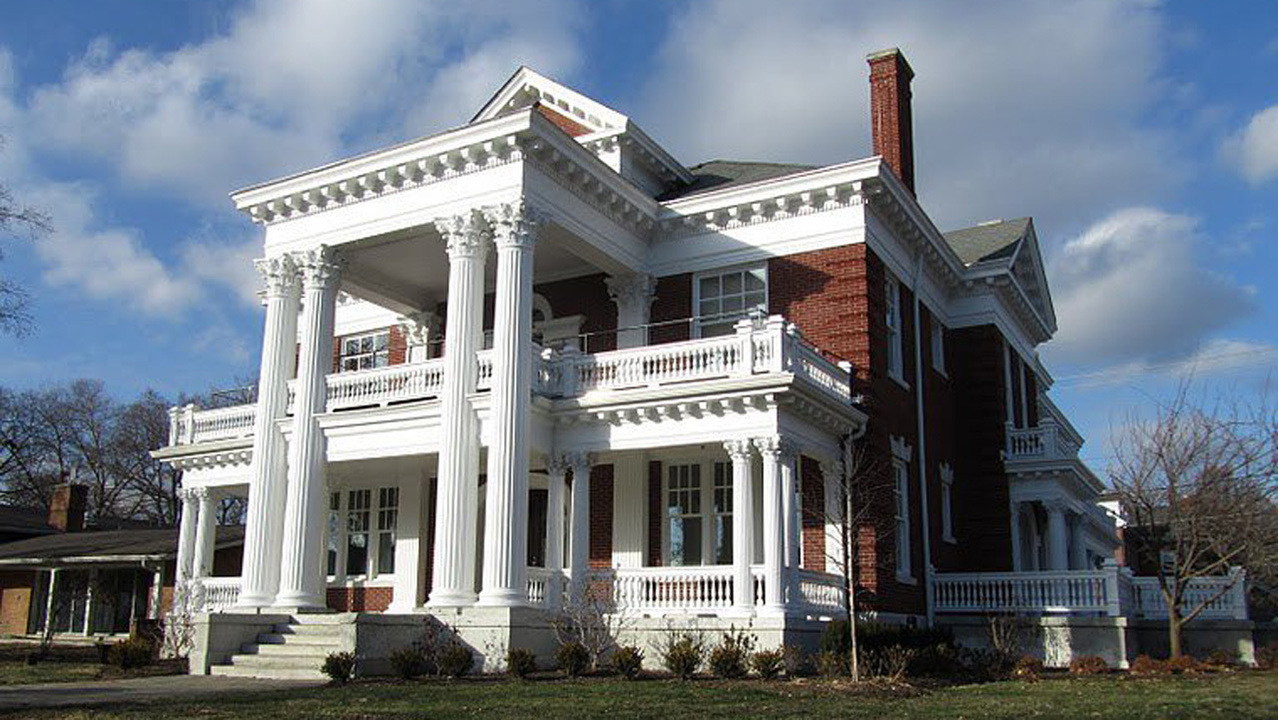 6) Pi Kappa Alpha, Missouri University of Science and Technology
Completed in 2007, the Pi Kappa Alpha chapter house at Missouri S&T is 28,000 square feet. Located in Rolla Missouri, it houses up to 104 men. It is two stories and includes a living room, pool room, dining hall, tv room, 2 laundry rooms, 2 study rooms and an industrial kitchen with a full time cook. Living facilities are located on the second floor with a variety of dorm and suite style rooms.
5) Sigma Nu, Washington State University
Nicknamed "The Castle", the Sigma Nu chapter at Washington State University has a beautiful, red brick, Georgian-style architecture mansion. The house has three floors with 30 rooms. Most rooms are doubles, Seniors get single rooms and Freshmen get 4 to a room on the third floor. The house partially burned down in 2000 and was rebuilt in 2002.
4) Phi Gamma Delta, University of Oklahoma
The Nu Omega chapter of Phi Gamma Delta was completed in 2008 and is 29,000 square feet. Located in Norman Oklahoma, the mansion is two stories and has a full service kitchen, a dining hall, alumni room, library, chapter room and apartment for the house mother. It can sleep 72 guys housed in a mixture of individual and suite-style rooms.
3) Alpha Gamma Rho, Oklahoma State University
Located in Stillwater Oklahoma, Alpha Gamma Rho's 9 million dollar Georgian mansion is 36,818 square feet. The fraternity had to move out of their old chapter house due to Asbestos, bed bugs and maintenance issues from the building being 90 years old. The house is three stories tall with an elevator. It sleeps 87 students on the second and third floor. It even has a indoor basketball court.
2) Pi Kappa Alpha, Florida State University
Pi Kappa Alpha (FSU) is the 6th largest Greek house in the United States. Located in Tallahassee Florida the house is 39,500 square feet. It was opened in 2005 and has 59 suites. Each suite includes two bedrooms, two bathrooms, a kitchen, a living room, washer and dryer.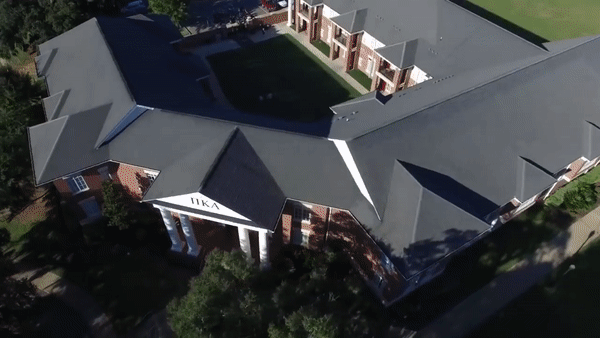 1) Delta Upsilon, University of Missouri
The Delta Upsilon chapter house at the University of Missouri, located in Columbia Missouri is 40,000 square feet. It was built in 2015 and is the largest fraternity house in the nation. This 5.5 million dollar two story mansion includes an alumni room, a large lounge, library, house director apartment, handicap apartment, commercial kitchen, and formal dining hall that doubles as a chapter hall. It sleeps 16 guys on the first floor and 62 on the second.